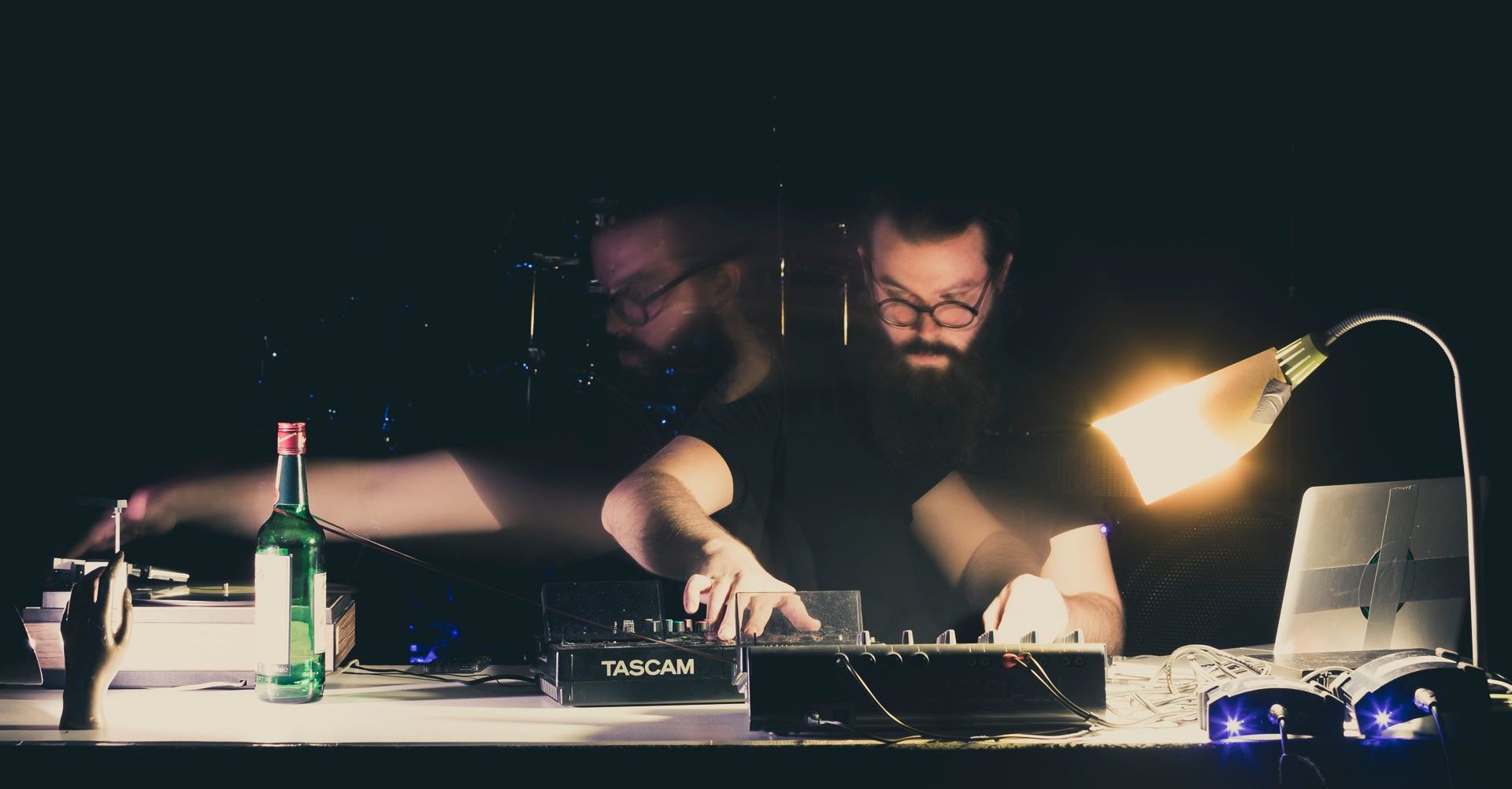 Lukas Moritz Wegscheider is an electronic music composer, sound artist and photographer from Innsbruck, Austria. He is currently studying at the University of Performing Arts in Graz, Austria.
As an artist, be it musically or visually, Lukas Moritz Wegscheider deals with nostalgia and melancholy. He creates personal memories from an impersonal point of view by creating an aesthetically "blurred" impression.

With his tape loop performances he wants to focus on room-atmosphere, nostalgia, melancholy and the hauntological phenomenon. The endless repetitions, sharpen the acoustic perception and allow the discovery of new sound events. This image gets distorted and blurred until the focus is placed on the distortion and the blurriness itself. Influences of Minimal Music and Ambient, are combined with the atmosphere of the hauntology theory and lo-fi aesthetics.
Concerts:
15.04.2020 – MRAG @ p.m.k, Ibk / CANCELLED
13.03.2020 – Die Bäckerei, Ibk / CANCELLED
20.02.2020 – Mneme, Egna/Neumarkt IT / CANCELLED
24.01.2020 – Mneme @ Ventil Label Night, Ibk
21.11.2019 – MRAG
19.10.2019 – Yunit, Schwaz AUT
16.10.2019 – PMK, Innsbruck AUT
05.10.2019 – Take Me Round Again (Vernissage, Sound Installation)
07.02.2019 – Interpenetration, Graz AUT
29.01.2019 – Cafe Wolf, Graz AUT
15.11.2018 – Künstlerhaus, Graz AUT
30.10.2018 – Mumuth, Graz AUT
28.06.2018 – "Konzert" @ IEM Cube, Graz AUT
14.06.2018 – Junge Signale @Mumuth, Graz AUT
24.04.2018 – OpenDay @ IEM, Graz AUT
31.01.2018 – Open Cube, Graz AUT
© Lukas Moritz Wegscheider